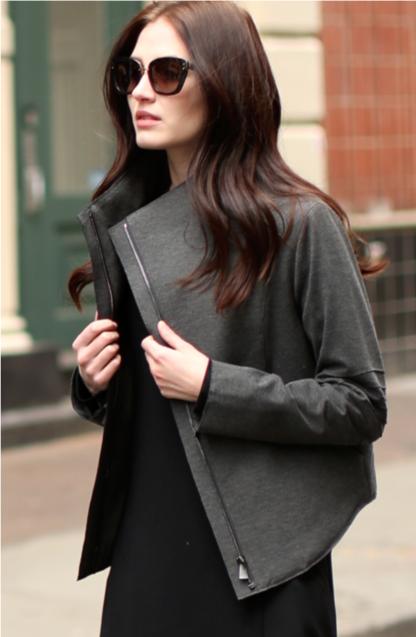 Ponte is a wonderful stable knit fabric,
which allows us to enjoy the
'best qualities of both worlds' - woven & knit.
Formally, it is a knit fabric with comfortable stretch
while also being relatively stable,
and therefore providing the structured look
of a woven fabric.
Ponte is a very flattering fabric,
draping well on the body,
while also offering stable support.